Aurora restaurant is open every day from 12:00 to 21:00.
The perfect snacks with nice drinks!
Bar Snacks
FRENCH FRIES 1,500.-
Rosemary salt, chili mayonnaise

HUMMUS 1,500.-
Grilled bread, nuts, pickled onion, vegetables

TWISTED ICELANDIC DOUGHNUTS 2,400.-
Cardamom sugar, caramel
CHARCUTERIE 3,900.-
3 types of cheese, blueberry chutney, Parma ham, chorizo, berries, grilled bread

BAKED AUÐUR CHEESE 3,500.-
Birch syrup, nuts and seeds, blueberry chutney, berries

CHICKEN TORTILLA 3,500.-
Chicken thigh, cabbage, slow-cooked tomatoes, pickled onion, chili, chili mayonnaise
FISH & CHIPS 3,600.-
Cod, French fries, lemon, tartar sauce
KOREAN BBQ PORK BELLY 4,100.-
Pork belly, spring onion, Korean BBQ sauce
Ketchup, mustard, cheddar cheese, salad, onion, tomatoes, pickled cucumber
Blueberry chutney, salad, blue cheese, red onion jam, Parma ham.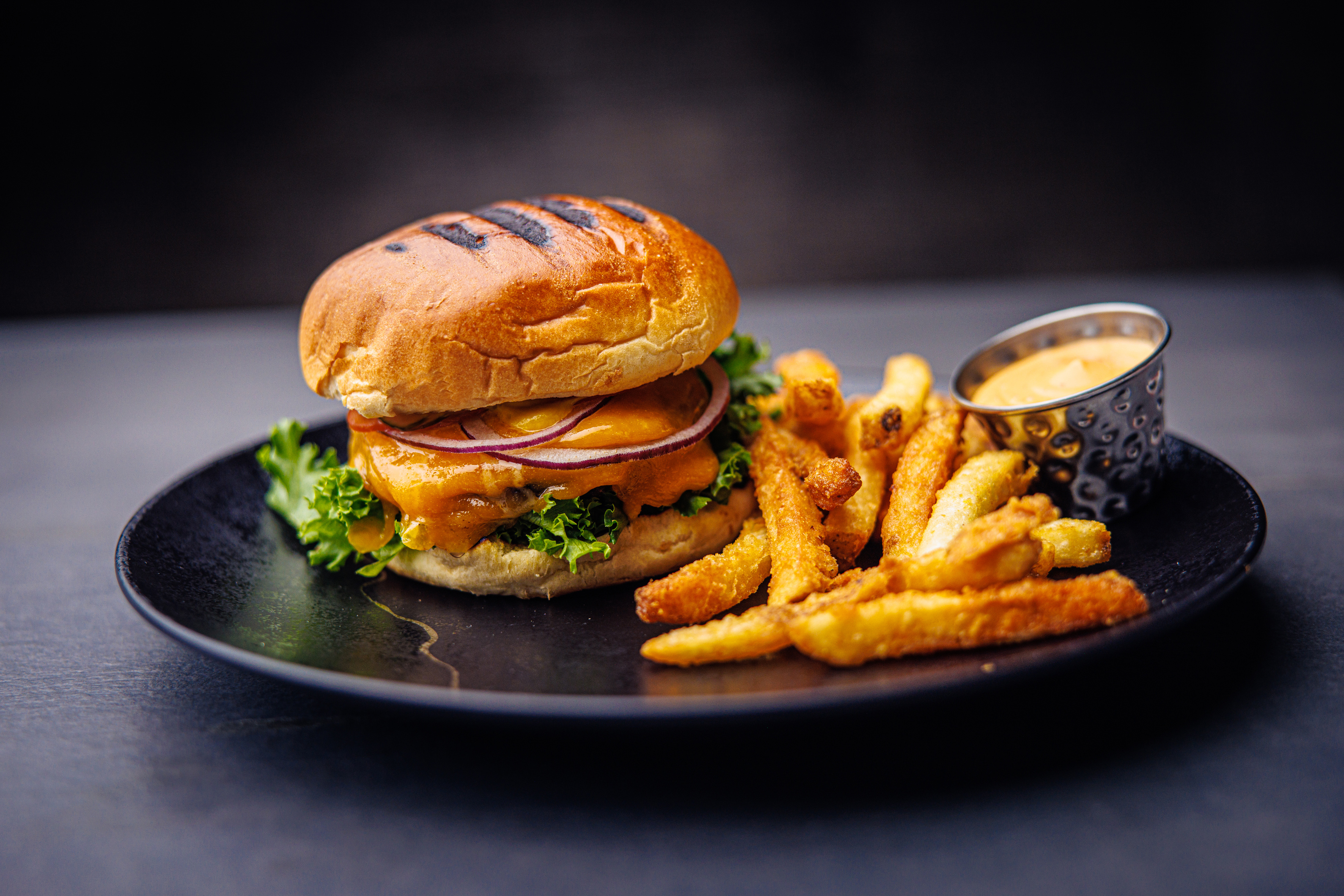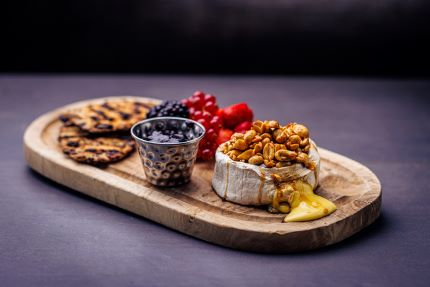 All prices are in ISK and include service charge and VAT.
Please inform your server of any allergies or intolerances before placing your order.